Attorneys
Julia Lacy Armstrong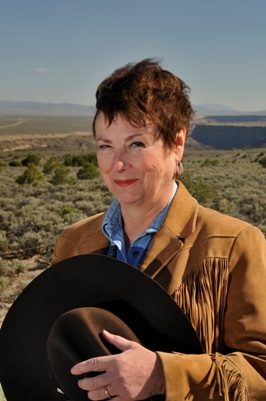 Julia Lacy Armstrong grew up in rural Michigan, and went to a one-room school. She took her Bachelor's and Master's degrees at the University of Michigan. From 1972 through 1981 she worked as an environmental scientist, first for a large Denver engineering firm, Stearns-Roger, Inc., and later for The Radian Corporation, a technical services firm located in Austin, TX. In 1981, she enrolled in the University of Texas School of Law, where she met Roy. They graduated in 1984 and married in 1986.
After beginning her career in general civil litigation, Julia practiced primarily in construction law from 1989 to 2001, litigating claims against the State of Texas on public projects including state prisons, medical research facilities, and a large sports arena. While practicing in Texas, she served three years as a member of the Board of Directors of the State Bar Construction Law Section.
In 2001, Julia and Roy moved to Taos, and started Armstrong & Armstrong the following year. Julia handles the local civil practice for the firm, a combination of transactions and trial and appellate work. Most of her practice relates to land use, land titles, construction, zoning and municipal law. She has also assisted Roy in representing property owners in tax protests and appeals throughout the state of New Mexico.

Roy L. Armstrong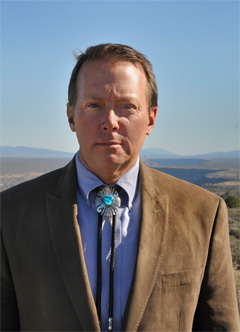 Roy L. Armstrong grew up in Duncanville, Texas and attended the public schools there. He received his B.A., summa cum laude from SMU and his J.D., with honors, from the University of Texas School of Law. During law school, he clerked for the Texas Comptroller of Public Accounts and the Tax Division of the United States Department of Justice.
After graduation in 1984, Roy joined the Dallas law firm of Salinger, Nichols, Jackson, Kirk & Dillard (now Nichols, Jackson, Dillard, Hager & Smith) and worked primarily for the Dallas Central Appraisal District. In 1988, Roy moved to Austin and joined McCreary, Veselka, Bragg & Allen. He headed MVBA's Appraisal Litigation Department from 1988 through mid 2001and represented more than thirty appraisal districts and ARBs all across Texas, from Presidio County in the west to Bowie County in the east.
In 2001, Roy and his wife, Julia Armstrong moved to New Mexico to pursue their dream of living in the mountains. They opened the law office of Armstrong & Armstrong in Taos. Roy, however, has continued to practice regularly in Texas, working with MVBA and serving appraisal districts and ARBs. For two decades, he has been monitoring bills in the Texas Legislature and cases decided by Texas courts and reporting on new developments affecting property taxation. At times, he has served as an independent legal adviser to ARBs in several Texas counties, including Tarrant County and Williamson County. In New Mexico, Armstrong & Armstrong has represented several property owners in property-tax disputes.
Throughout his career, Roy has been involved with professional organizations such as the Texas Association of Appraisal Districts. He has been a frequent speaker at TAAD's conferences and seminars and regularly conducted TAAD's Spring Training Seminars for ARB members. He has taught more than seventy courses on Texas property-tax law. He has also spoken at property-tax conferences and seminars sponsored by the State Bar of Texas and the Texas A&M Real Estate Center.
Now, in response to H.B. 1887, Roy will no longer be representing MVBA's appraisal-district clients or other appraisal districts. He will be expanding Armstrong & Armstrong into a practice focused on meeting the legal needs of ARB's.